Canyon Pra-Reboul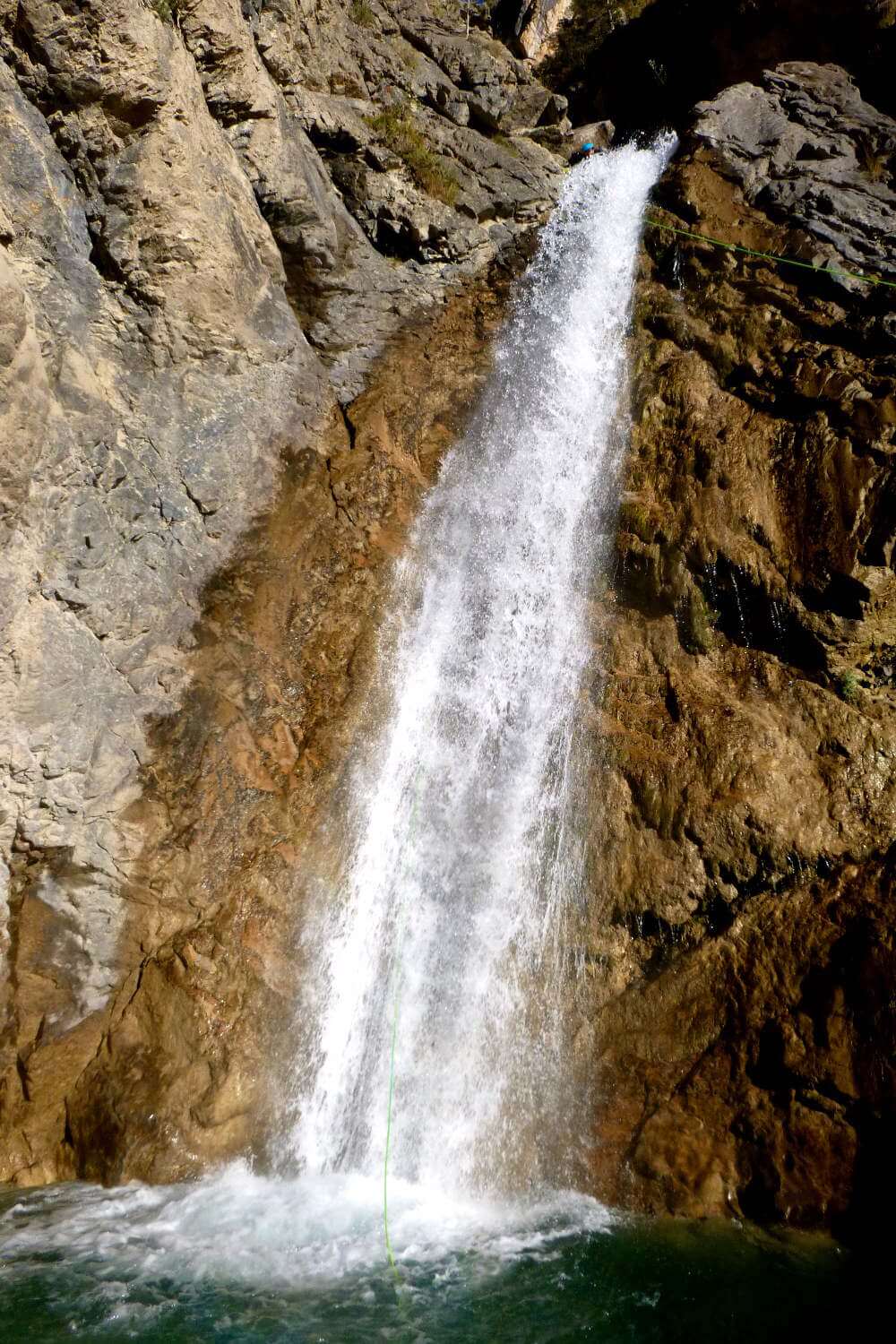 A first major canyon or the techniques of descending on rope will be put forward.

A canyon with a vertical trend, during this trip is abseilling under waterfalls that dominates and requires us to manage as a team the obstacles to pass trought. To take part in this excursion it is advisable to have already practice canyoning.

Facing west, the canyon of Pra-reboul runs in the afternoon to enjoy a maximum sunshine. 6 people max.
Abseilling along beautiful waterfalls
Mattéo D.